Edgework
Various edge profiles are available. These include bevelled edge, ogee edge, triple pencil edge and flat edge finish.
Tables/Table Tops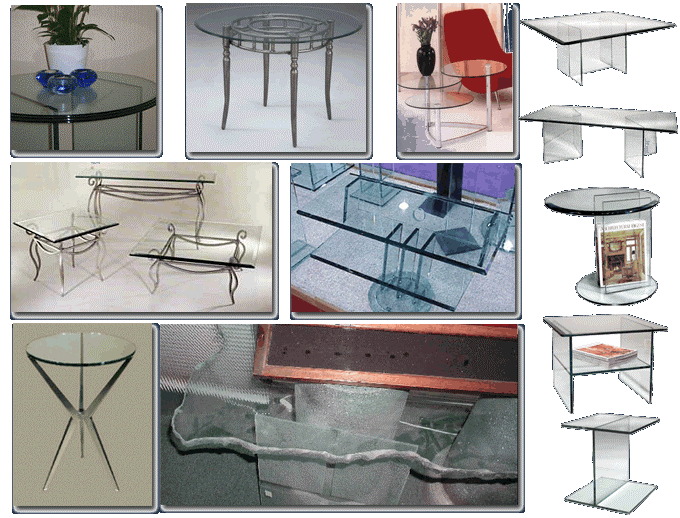 Shelving – Patterned Glass/Etched Glass/Sandblasting/Filming
Sandblasting
Often referred to as "etched glass" our designs are computer generated to produce standard images, or individual custom made designs to suit the client's requirements. When applicable we can also apply deep sand blasting and shading (sand carving) which creates a three dimensional effect using light and shade. These techniques are applied to glass doors, windows, table tops, partition glass walls, shower screens and mirrors.
Tinted Glass – Glass and mirror is not limited to just clear. It is available in a number of different colours such as bronze, peach, green or grey and more.